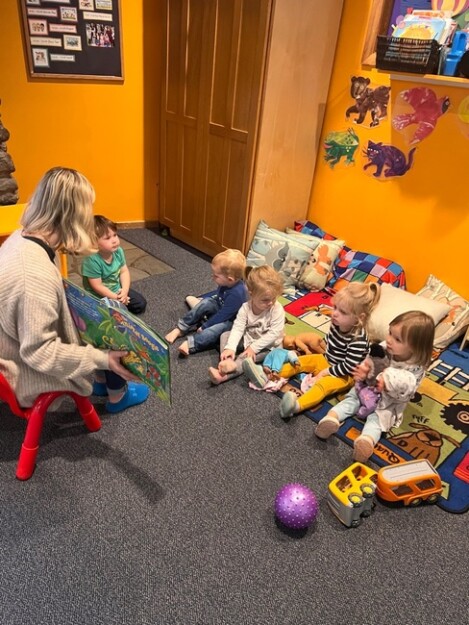 Toddler-hood is a time when children are taking initiative, formulating and elaborating their ideas, and developing a sense of autonomy. We support toddlers at this wonderful time by first and foremost encouraging an enhanced sense of self-confidence and esteem.
Apple Tree Learning Centers have two Toddler programs, a Younger Toddler Program for children 12 months to 24 months and an Older Toddler Program for children 24 months to 36 months.
Apple Tree Learning Centers is a play-based program however even the Toddlers are exposed to colors, shapes, numbers, letters, art, sensory activities, song and dance, books, puzzles, and many other learning possibilities. These activities are offered through play which is geared around the interests of the children and through social interactions. The development of language and self-help skills are encouraged and promoted through creative and complementary opportunities. Toilet learning is a significant step for our older toddlers, sometimes the younger toddlers, toward self-awareness, self-identity and self-esteem. Therefore, we work with both child and parent(s) to create a consistent and positive experience for the child during this important process. The toddler rooms are inviting programs that offer a diversity of age specific learning tools and social opportunities for children.
Each classroom has as designated playground and is outside twice per day. Not only is the outdoor playground space utilized, we are fortunate enough to be located directly off the Stowe Bike Path where we have access to trails and wooded areas to explore. We also have 2 small buses and we are able to transport children to off-site field trips to local destinations. We have an outdoor education program and the instructor teaches the students and teachers various ways to enjoy the outdoors and the world that surrounds our location. This program is offered bi-weekly to each age group.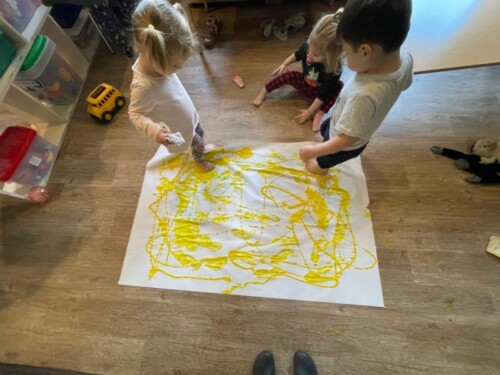 All programs also receive music class with Andrea Soberman through her program, Musical Munchkins. Music is offered bi-weekly to each age group and is currently on Mondays.
Contact the teachers at 802-253-4321
Meet the Teachers
Kristin Moodie
Lead Teacher, Toddler Two
AA in Early Education and working towards BA in Human Services, 20+ years of experience